Even when the business is Up & running, there comes a time when one need to stop, take a pause and take a look at the various critical processes like Process Reengineering, Training modules for the employees and Operational Support. This doesn't every time means that what is currently being done is grossly wrong. But the revisit is required as the scale of operations, regulatory requirements, accounting practices etc. might have changed and we also need to adapt.
These ensure to enhance the efficiency of the business by standardisation of process, optimisation of all resources and adoption of best industry practices.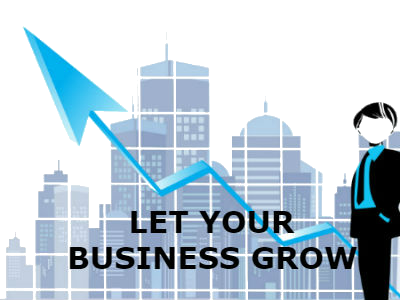 Process Reengineering
---
Improvement of current business Processes
Strenghtening of existing control framework
Cost benefit analysis
Efficiency improvement
Process developments around audit observations

 Designing of Finance department
---
Facilitating the establishment of finance as function
Incorporation of best industry practices
Defining of Roles & Responsibilities of the team
Training modules for the employees

Operational Support
---
Designing of Standard operating process & its documentation
Fixed assets tagging process
New acquisitions & takeovers
New process/ branch implementations
Special projects
Azalea Advisors has been an invaluable help to my business. They have provided excellent service for the registration of our LLP. We are impressed with their professionalism and diligence in everything they did during the registration process. We look forward to working with you guys in the future.
Neha Makdey
Director - Expert Academic Help Services LLP
Payroll was never a problem when we had about 50 employees. However, when the strength increased to 100+, processing payroll became increasingly difficult to manage in-house. The number of man-hours spent on it was too much then we decided that it was the right time to outsource payroll to expert Payroll management consultancy. The relationship with Azalea Advisors has been excellent. Team Azalea has taken care of our company's end-to-end payroll right from employee master creation to processing salary. The implementation process was smooth and efficient and they were able to migrate the entire excel data into the application in weeks time. Their account management team and support team are very responsive. I will definitely recommend them for their payroll services. Looking forward for a continued relationship.
Shashi Kumar
CEO – Grand View Research Private Limited
Azalea Advisors is one stop solution to start your Organization right from the incorporation to handling accounting, compliances and filling returns. I am very impressed with their helpful staff and quick response. They are easy and reliable therefore we have given them to take care of our entire financial process. Excellent services! I will surely recommend to everyone - friendly, hassle free and absolutely affordable services for startups.
Bhawna Bhutani
Director – Global Market Insights Research Private Limited
Azalea Advisors has been handling our company's payroll for more than a year and the overall experience has been more than satisfactory.  We save 4 to 5 man-days that can be spent effectively by focusing on our core activities. Their support team and account-management team have been very responsive in handling all our queries.
Charanjeet Singh
Director – Global Market Insights Research Private Limited
Thanks to Azalea Advisors who have helped us in all the formalities while forming the company and made the process very smooth . We received  the right kind of co-operation from their team at every step. While they stand out exceptionally in terms of professionalism, Team Azalea is always keen to assist in many other aspects related to business. I personally would recommend them to friends and acquaintances in my circles for their timely assistance, transparency in work, clear and correct information that they provide and their well disposed outlook with each and every client.
Soumya Vilekar
Director - Involute Metal Powder Technologies LLP