Releasing of timely and Payroll-related compliance is one of the biggest responsibilities of all the organisations irrespective of its size. Processing of salaries using excel tools is time consuming and a cumbersome activity.
We provide Payroll MIS Reports and an end-to-end payroll outsourcing solution that reduces processing costs with a streamlined and consistent execution of your payroll, statutory and compliance needs. We also take care of all the year-end need of the tax declarations ensuring the correct TDS deductions of the employees.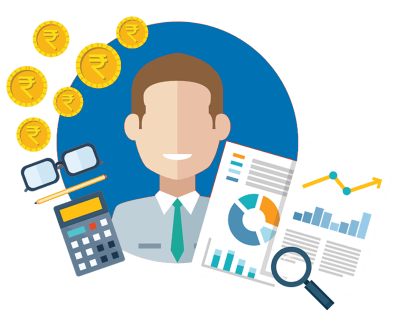 Payroll Structuring
---
Payroll structure across levels of organisation
Target to increase in hand components
Focus on employer/ employee friendly structures
Derive maximum tax benefits
Ensure regulatory aspects

Salary computations
---
Ensure hassle free pay days
Accurate payouts
Timely reimbursements
Full & Final settlements
Loss of Pay adjustments

   Employee Self Service
---
Enabling employees to view payslip anytime, anywhere
Simplified tax computation sheets
Online investment declarations
Employee Dossier
Leave Management
Claims Management

Employees Change Management
---
Employee master updations
Easy salary updations
Cost centre updations

Payroll-related compliance
---
Payroll Statutory Compliance
Generating Statutory reports like PF, ESI, PT and LWF
Remittance of taxes
Preparing and submitting ESI wages and assisting on audits/inspections

Year End process
---
Actual investment proof verifications
Leave Encashment
Digital submission of Investments docs
Issuance of Form 16

Payroll MIS Reports
---
Total Salary payouts
Change in headcounts
Payroll Statutory Compliance
Detailed pay structure with journals
Employee loan & recovery statements
Analyze attrition, turnover, and retention
Azalea Advisors has been an invaluable help to my business. They have provided excellent service for the registration of our LLP. We are impressed with their professionalism and diligence in everything they did during the registration process. We look forward to working with you guys in the future.
Neha Makdey
Director - Expert Academic Help Services LLP
Payroll was never a problem when we had about 50 employees. However, when the strength increased to 100+, processing payroll became increasingly difficult to manage in-house. The number of man-hours spent on it was too much then we decided that it was the right time to outsource payroll to expert Payroll management consultancy. The relationship with Azalea Advisors has been excellent. Team Azalea has taken care of our company's end-to-end payroll right from employee master creation to processing salary. The implementation process was smooth and efficient and they were able to migrate the entire excel data into the application in weeks time. Their account management team and support team are very responsive. I will definitely recommend them for their payroll services. Looking forward for a continued relationship.
Shashi Kumar
CEO – Grand View Research Private Limited
Azalea Advisors is one stop solution to start your Organization right from the incorporation to handling accounting, compliances and filling returns. I am very impressed with their helpful staff and quick response. They are easy and reliable therefore we have given them to take care of our entire financial process. Excellent services! I will surely recommend to everyone - friendly, hassle free and absolutely affordable services for startups.
Bhawna Bhutani
Director – Global Market Insights Research Private Limited
Azalea Advisors has been handling our company's payroll for more than a year and the overall experience has been more than satisfactory.  We save 4 to 5 man-days that can be spent effectively by focusing on our core activities. Their support team and account-management team have been very responsive in handling all our queries.
Charanjeet Singh
Director – Global Market Insights Research Private Limited
Thanks to Azalea Advisors who have helped us in all the formalities while forming the company and made the process very smooth . We received  the right kind of co-operation from their team at every step. While they stand out exceptionally in terms of professionalism, Team Azalea is always keen to assist in many other aspects related to business. I personally would recommend them to friends and acquaintances in my circles for their timely assistance, transparency in work, clear and correct information that they provide and their well disposed outlook with each and every client.
Soumya Vilekar
Director - Involute Metal Powder Technologies LLP